This post may contain affiliate links which means I may receive a commission from the purchases made through links. I will only recommend products I have personally used! Learn more on my Affiliate Disclosure page. 
Hello, all you delightful souls!
Today, I invite you on an extraordinary journey. It is not the typical kind of journey, but a virtual one that I hope will give you a taste of the incredible experiences I had during my visit to Bali, Indonesia. This is a summary of five beautiful locations. I will have a detailed breakdown of each stop, so check those out, too. P.S. All images and audio were captured by me.

This beautiful island, endless stunning landscapes, amazing people, mesmerizing temples, and vibrant culture profoundly impacted me, and I want to share exactly that feeling with you. I will transport you to Bali through my pictures, audio clips, and stories. I want you to see what I saw, hear what I heard, and hopefully, feel what I felt.
First stop: TEGALALANG RICE TERRACE. As you see the first photo, your eyes will meet the expansive, cascading terraces of emerald-green rice fields. The precision of the fields, layered harmoniously with nature, was a sight to behold. To elevate your virtual journey, I captured the serene morning sounds of Tegalalang – the gentle rustling of the leaves, birds chirping, the quiet chatter of visitors, the soft whispers of the breeze, and the distant crow of a rooster. You're met with fresh grass scents while walking through the rice field.
Next, I take you to the spiritual heart of Bali – TIRTA EMPUL TEMPLE. This sacred water temple, renowned for its holy spring water, is a place of purification and spiritual healing. Close your eyes and listen to the audio clip. You'll hear the soothing sounds of water splashing against stone, musical instruments played during a ceremony, and the singing and humming of prayers. The warm and spicy scent of incense fills the air all throughout the temple grounds.
From there, let's virtually walk through OKA AGRICULTURE BALI's coffee plantation. This unique place provides a peek into Bali's coffee-making process. From Arabica and Robusta coffee bean trees, beans drying in the sun, a visit with a Luwak, and beans being roasted over an open flame, every step can be experienced. You'll hear the gentle rhythm of zen music, the sounds of nature, and the cheerful chatter of people enjoying coffee tastings. Coffee being roasted and tea being brewed – the scents are all around.
Up next is MOUNT BATUR VOLCANO. Taking a scenic drive to its base, enjoying the view of the surrounding lake and the active volcano itself. What a sight to behold – an impressive sight to behold. Listen to the early morning silence interrupted by scooters driving by and the wind blowing through the nearby grasses. It smells of sunrays and clean air.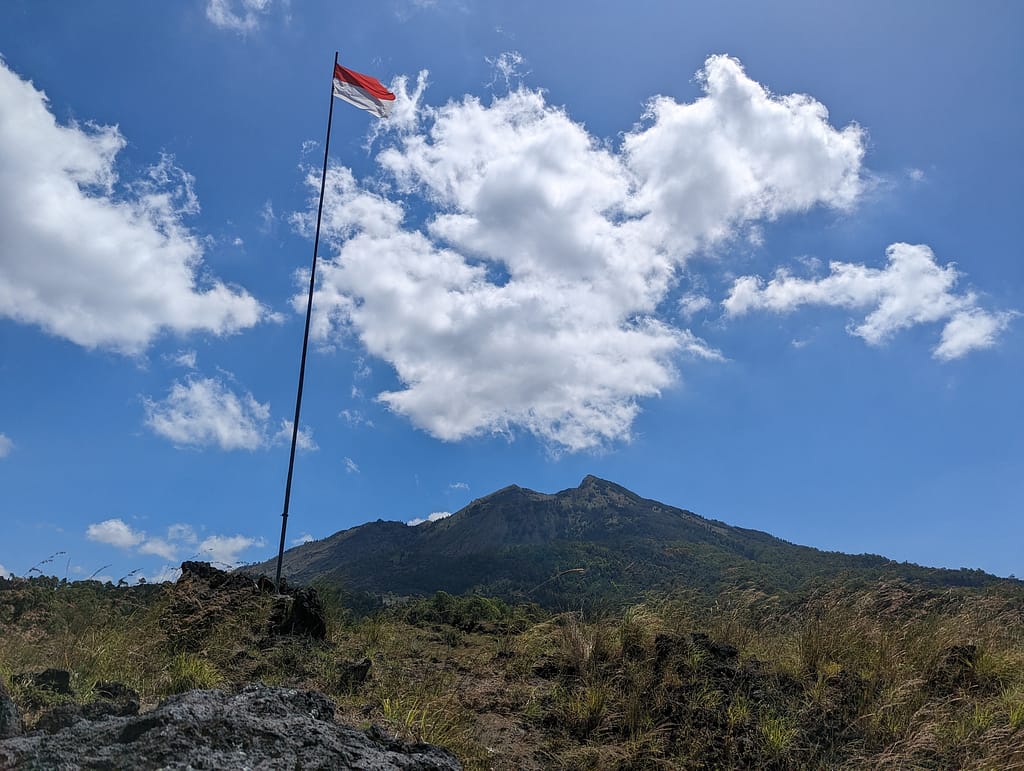 Our last destination is the enchanting TIBUMANA WATERFALL. The image of the waterfall cascading into a perfect pool, surrounded by lush greenery, is imprinted in my memory. And the sound – the powerful yet calming roar of the water, intertwined with the chirping of tropical birds – was like music to my ears. The sweet smell of flowers and water fills your nose instantly.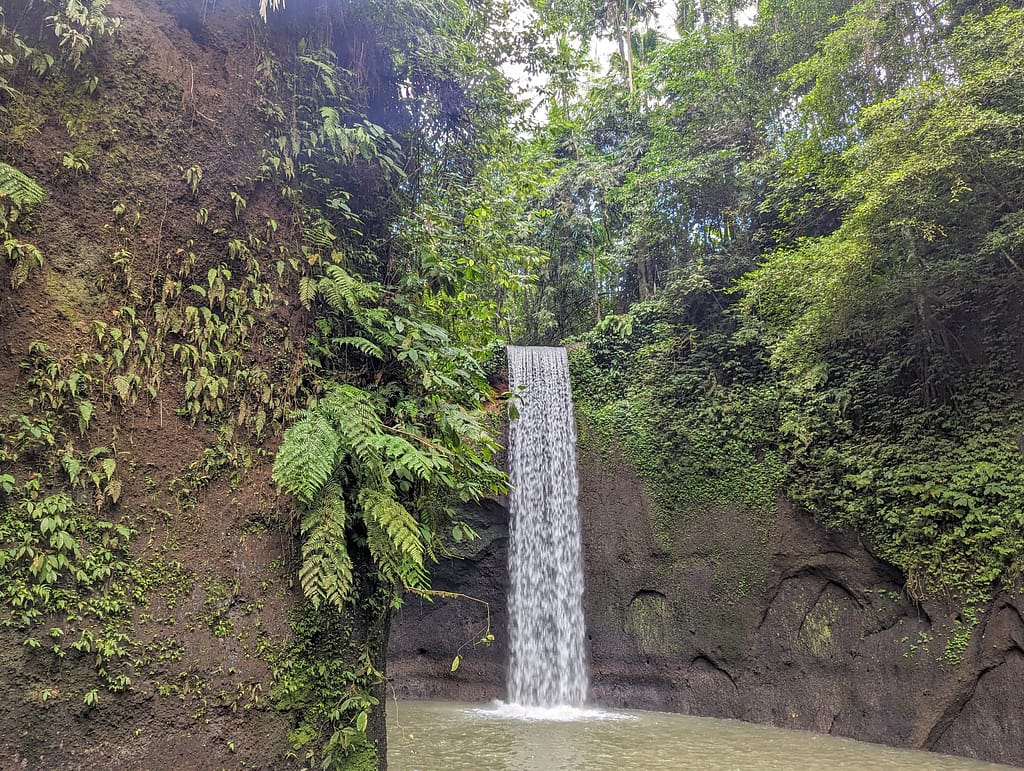 Though nothing can replace being physically present in Bali, I genuinely hope this virtual journey has given you a sense of the island's unique charm and beauty. My hope is that through my experiences, you can feel a connection to this special place, and it may inspire you to embark on your own real adventure to Bali.
Until our next virtual journey, keep the good vibes going!