This post may contain affiliate links which means I may receive a commission from the purchases made through links. I will only recommend products I have personally used! Learn more on my Affiliate Disclosure page. 
If you're looking for a delightful morning brunch spot to catch up with friends, Brix Traphouse should be on your list. This trendy and pet-friendly restaurant offers a delectable menu and a warm and welcoming atmosphere. Our morning at Brix had the perfect tone and created a memorable brunch experience.
Exploring the Brunch Menu at Brix Traphouse: A Firsthand Experience
Brix Traphouse offers a range of pre-dinner food options that cater to every bruncher's palate. Whether you're in the mood for Breakfast Tacos or Biscuits & Gravy, or if you have a sweet tooth and crave waffles. I had the Kathy's Breakfast with scrambled eggs, bacon, and fruit for my first visit. The eggs tasted great, and the bacon was just the right crispy. Friends had the Chicken Biscuit and Breakfast Tacos and reported they were also great. The Breakfast Tacos are a hit when the crew visits.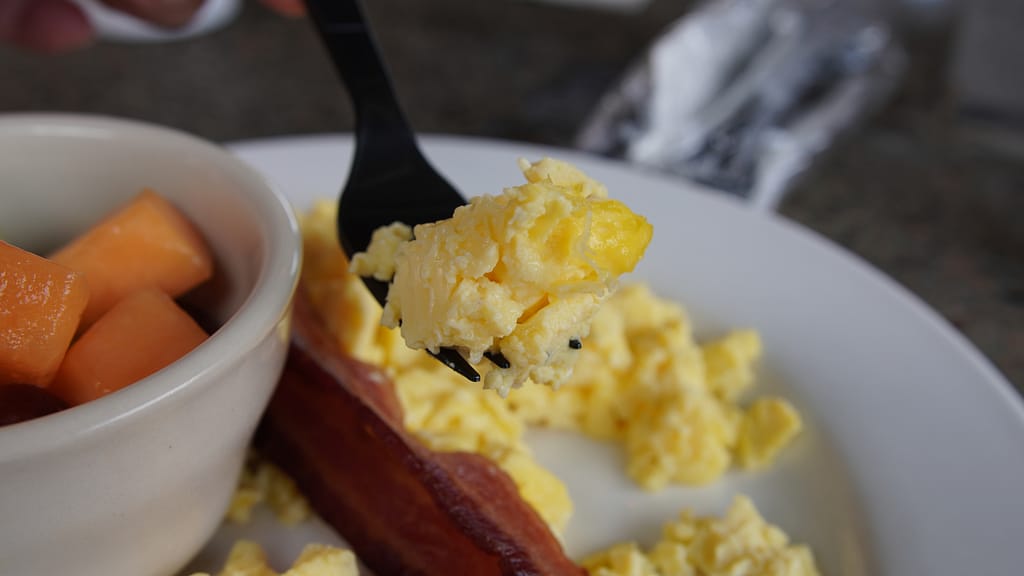 And what is brunch without bottomless mimosas for an affordable $13? This enticing offer lets you enjoy a leisurely Saturday morning near the beach while sipping on refreshing mimosas. This marvelous experience ends at 1 PM, so there is plenty of time to enjoy Champagne
served with pineapple, cranberry, orange, and grapefruit juice.
Explore the Brix Taphouse Bruch Menu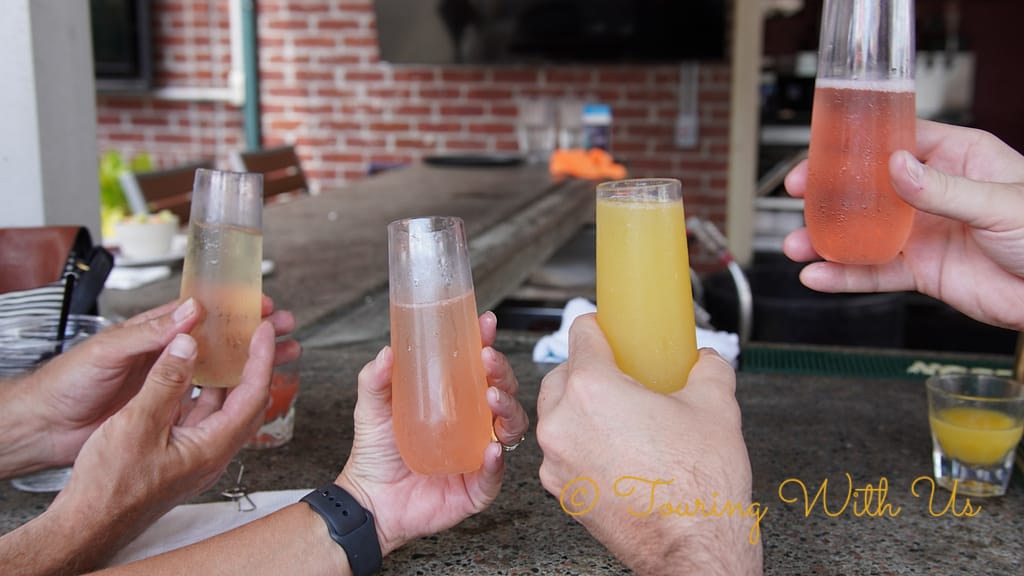 The Outdoor Comfort and Ambiance of Brix Traphouse
The outdoor seating area is comfortable and spacious while close to the beach for people who prefer to enjoy their meals in the fresh air. The seating arrangements allow for intimate conversations with friends while still being able to enjoy the lively atmosphere. The outdoor seating area is well-designed and surrounded by an iron fence that adds a touch of sophistication. A bike rack at the rear entrance allows people who enjoy exercise and travel. Large colorful umbrellas throughout the space provide shade during sunny afternoons. These umbrellas offer relief from the sun's rays and add vibrant color to the overall aesthetic.
The outdoor seating area has a dedicated waitstaff, ensuring that customers receive the same high-quality service as those dining indoors. The waitstaff is attentive and responsive, promptly taking orders and ensuring guests have everything they need to enjoy their dining experience. When we walked up to our party, we were acknowledged, provided menus, and served immediately. Their genuine hospitality adds an extra layer of enjoyment to your brunch outing. It's the perfect place to relax and catch up.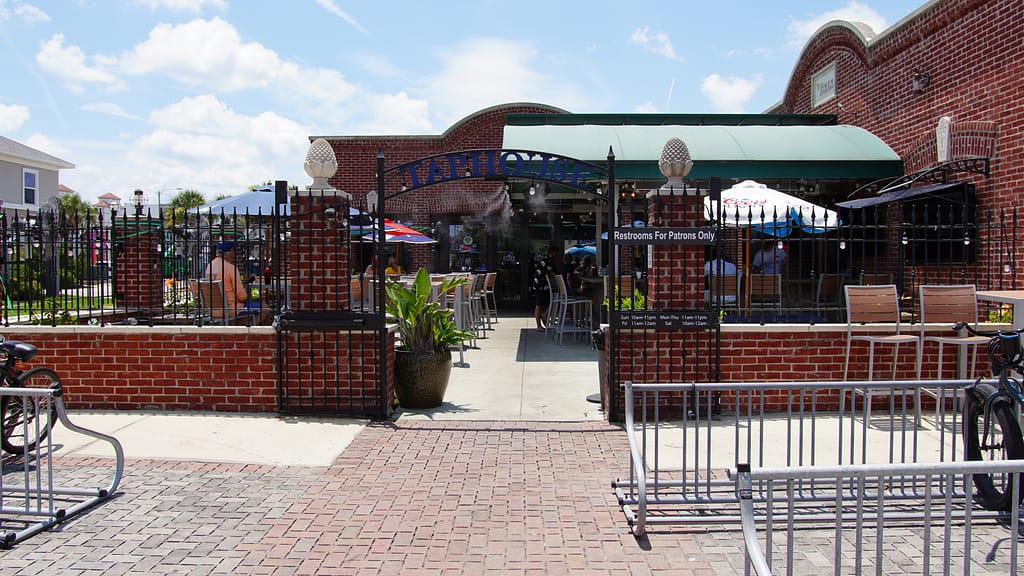 In Conclusion,
So, if you're looking for a morning brunch spot that ticks all the boxes, Brix Taphouse is the place to go. With its menu that features a variety of options, exceptional service, and an inviting ambiance, this restaurant offers an experience that will surely leave you satisfied. An added benefit is walking a short distance to the beach. So gather your friends and head to Brix Taphouse for a brunch outing you will remember.